Breakfast with a Rich Selection of Quality Products and Gluten Free Breakfast
Breakfast is served in the heart of the structure; a cozy living room, overlooking the outdoor area at the garden floor. It's a pleasant moment for wake up and meeting other guests. The space is studied to promote the conviviality of the people, is characterized by furnishings that combine the design with italian craftsmanship, quality of materials with details of the forms.
To taste the first meal of the day are available different blends of coffee, croissants, yogurt, biscuits, rich selection of jams and honey, gluten free products, etc. The kitchen, complete with appliances, crockery, coffee machine and microwave, is always equipped with water, coffee, tea and snack during all day.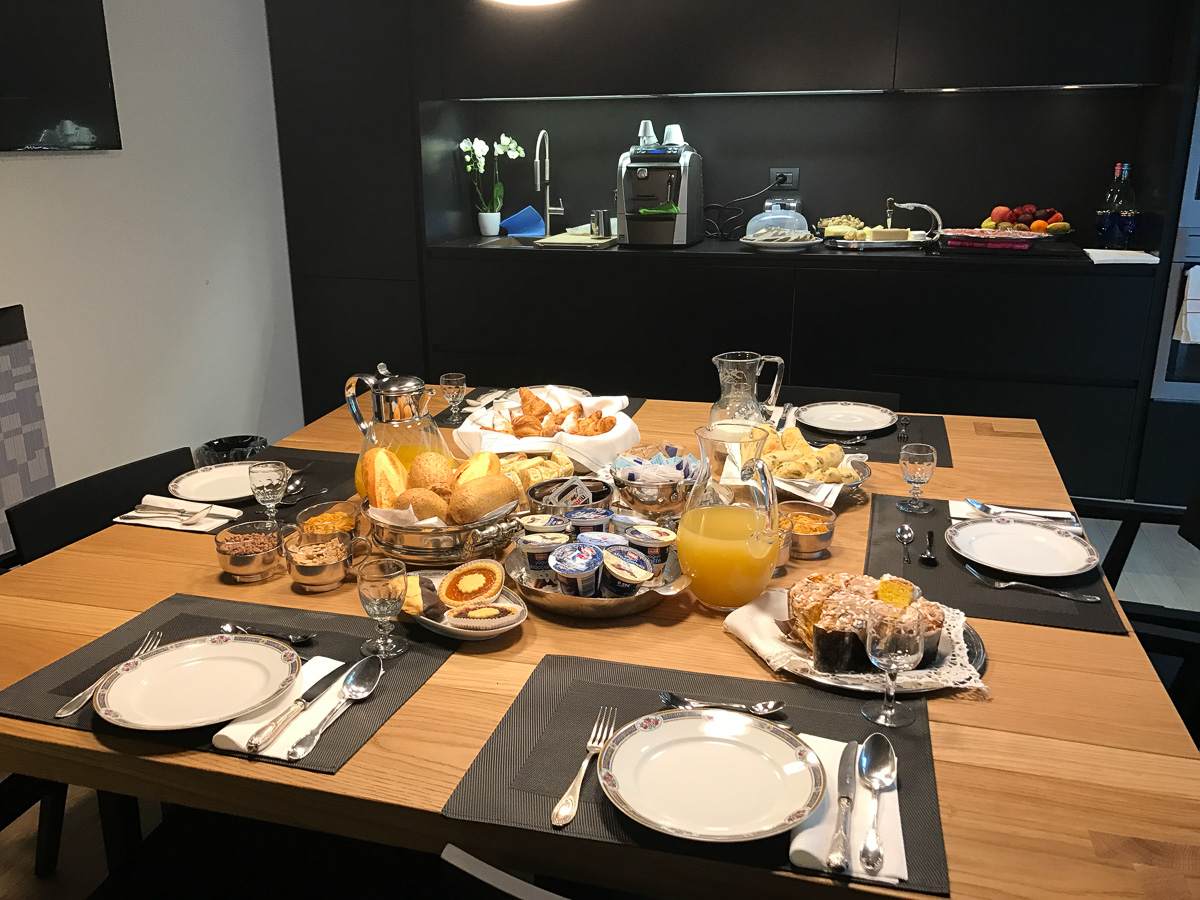 ROOM BREAKFAST SERVICE
From 7.30 a.m to 9.30 a.m is available a room breakfast service.
A great proposal offered: coffee, cappuccino, tea, chocolate, yogurt, butter, jams, cakes, orange juice, fruit juice, selection of cheeses, cold cuts, cereal, etc.
Guests can indicate their choice by filling in the special menu, presents at the room, and exposing it on the door before 7.00 p.m.
EARLY BREAKFAST BOX
Breakfast is the basic meal of the day; for this reason Conti Guest House meets the needs of guests offering, in case of early check out or need to leave the structure before 8:00 am, a breakfast ad hoc service.
An early breakfast box will be available in the living room on the garden floor. On request the guest can report their choice by exposing on the door the dedicated module before 7.00 p.m.